Savor the Season: 13 Delicious Fall Fire Pit Recipes
As the leaves paint the world in shades of red and orange, there's no better way to embrace the fall season than by gathering around your fire pit with friends, family, and food. While roasting marshmallows and sipping hot cocoa are timeless classics, your fire pit can be a fantastic tool for creating mouth-watering fall dishes. Warm your tummy and your toes with some amazing fire pit dishes. Today, Fire Pit Art will explore 13 delectable fall fire pit recipes that you can whip up with the help of your trusty fire pit. Get ready to savor the flavors of autumn under the open sky!
1. Rustic Apple and Cinnamon Foil Packets
Rustic Apple and Cinnamon Foil Packets are one of the simplest yet most satisfying fall dishes you can prepare over a fire pit.
Start by slicing apples and placing them on a square of aluminum foil.
Sprinkle with cinnamon, sugar, and a drizzle of honey.
Fold the foil into a packet and grill it over the fire until the apples are tender and the aroma of cinnamon fills the air.
Serve these warm, caramelized apple slices with a scoop of yummy vanilla ice cream for an irresistible fall dessert.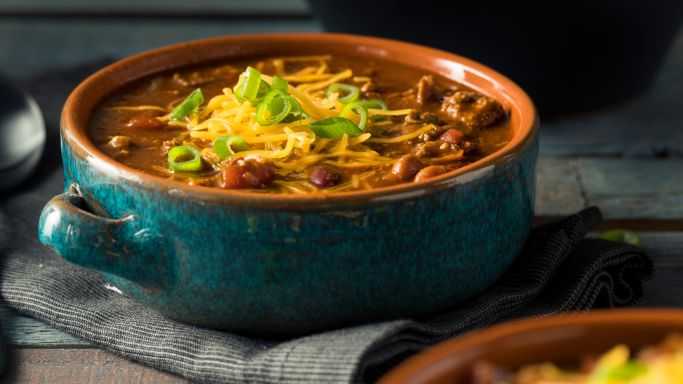 2. Campfire Chili
When the weather starts to cool, a hearty bowl of Campfire Chili is just what you need.
Combine ground beef, beans, diced tomatoes, onions, bell peppers, and spices in a Dutch oven or cast-iron pot.
Place it over the fire pit and let it simmer to perfection.
The smoky flavor from the fire adds an extra dimension to this classic comfort food.
Don't forget to top it with shredded cheese, chopped green onions, and sour cream for the ultimate fall feast.
3. Grilled Butternut Squash with Maple Glaze
Butternut squash is a quintessential fall ingredient, and grilling it over the fire pit with a luscious maple glaze takes it to the next level.
Cut the squash into wedges brush with a splash of olive oil and maple syrup
Add a pinch of salt and pepper.
Grill until the squash is tender and has those delightful grill marks.
This dish is a perfect side to complement your main course.
4. S'mores Stuffed Baked Apples
For a unique twist on traditional s'mores, try making S'mores Stuffed Baked Apples.
Hollow out apples, fill them with mini marshmallows, chocolate chips, and crushed graham crackers.
Wrap each apple creation snuggly in aluminum foil and place them on the grill.
In no time, you'll have gooey, campfire-inspired treats that capture the essence of fall in every bite.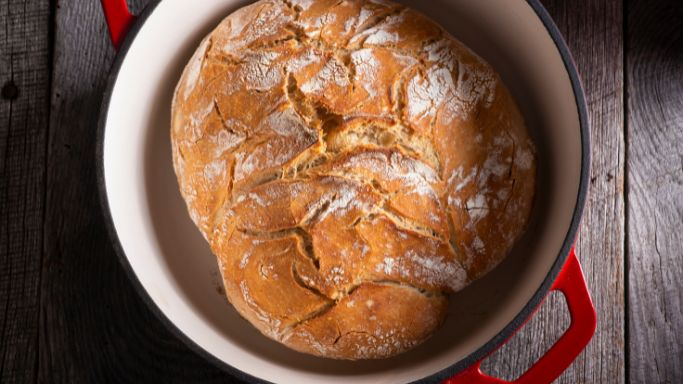 5. Pumpkin Spice Dutch Oven Bread
Are you feeling ambitious? There's nothing like the mouth-watering smell freshly baked bread wafting through the crisp fall air.
Whip up a batch of Pumpkin Spice Dutch Oven Bread by mixing flour, yeast, pumpkin puree, spices, and a touch of honey.
Let the dough rise, then place it in a preheated Dutch oven covered with coals from your fire pit.
After some time, you'll have a rustic, crusty loaf infused with the flavors of the season.
6. Cedar-Plank Salmon with Maple Glaze
Fall is also a great time to enjoy the bounty of seafood. Try grilling Cedar-Plank Salmon over the fire pit with a delectable maple glaze.
Soak a cedar plank in water, place it on the grill grate, and lay the salmon fillets on top.
Brush them with a mixture of maple syrup, soy sauce, and Dijon mustard as they cook.
The result is a perfectly flaky and flavorful salmon dish that's both impressive and delicious.
7. Roasted Chestnuts
When the evenings grow cooler, gather around the fire pit and roast some chestnuts.
Make a small slit in each chestnut
Place them in a cast-iron skillet
Roast them over the open flames.
The chestnuts' sweet, nutty aroma and smoky flavor are a quintessential fall treat that's simple yet incredibly satisfying.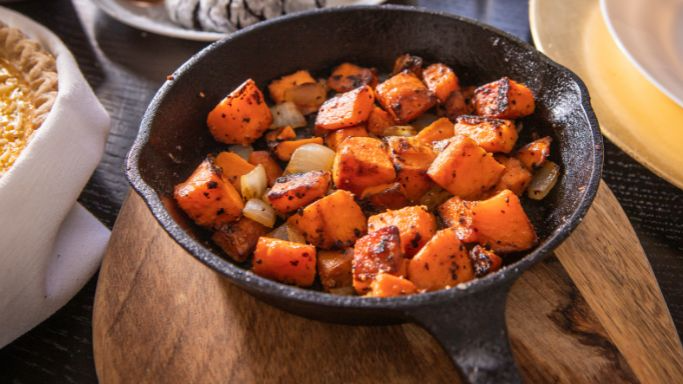 8. Grilled Sweet Potato Skewers
Sweet potatoes are a fall favorite, and skewering them for the fire pit is a fun twist.
Cut sweet potatoes into chunks
Coat them with olive oil
Sprinkle with some cinnamon and salt, and thread them onto skewers.
Grill until they're tender and slightly caramelized.
These grilled sweet potato skewers are a delcious and nutritous side dish that pairs perfectly with plenty of main courses.
9. Campfire Apple Crisp
End your fall feast with a Campfire Apple Crisp.
Slice apples and mix them with cinnamon, sugar, and a bit of flour.
In a cast-iron skillet, layer the apple mixture with a crumbly topping made of oats, butter, and brown sugar.
Cook it over the fire until the apples are soft, the insides are bubbling, and the topping is golden brown.
Don't forget that yummy scoop of vanilla ice cream to finish your comforting dessert that embodies the essence of autumn.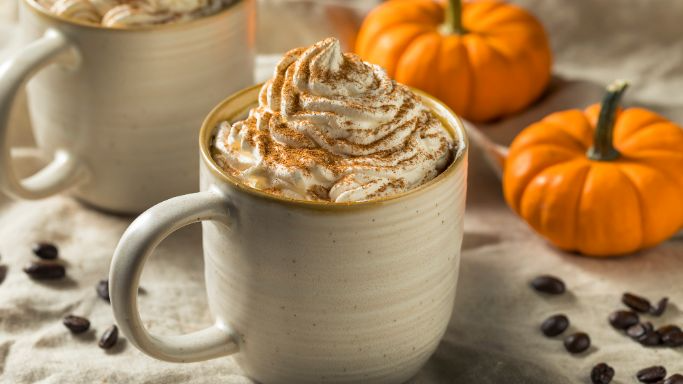 10. Pumpkin Spice Latte
Complete your outdoor fall dining experience with a homemade Pumpkin Spice Latte.
Brew a strong cup of coffee over the fire pit, then add warmed milk, pumpkin puree, and a blend of pumpkin spice seasonings.
Sweeten to taste with maple syrup or brown sugar and top it off with whipped cream and a sprinkle of cinnamon.
Sip this cozy beverage while basking in the warmth of the fire pit, and you'll have the perfect fall evening.
11. Fire-Grilled Acorn Squash with Sage Butter
Acorn squash, with its sweet and nutty flavor, is a fantastic addition to your fall menu.
Cut acorn squash into thick slices
Brush them with avocado or olive oil, and season with salt, pepper, and fresh sage leaves.
Grill the slices directly over the fire pit until they are tender and have a delightful char.
Finish by drizzling them with a luscious sage-infused butter sauce made by melting butter with finely chopped sage leaves.
This dish pairs smoky, sweet, and savory in one perfect bite, making it an excellent side for any autumn gathering.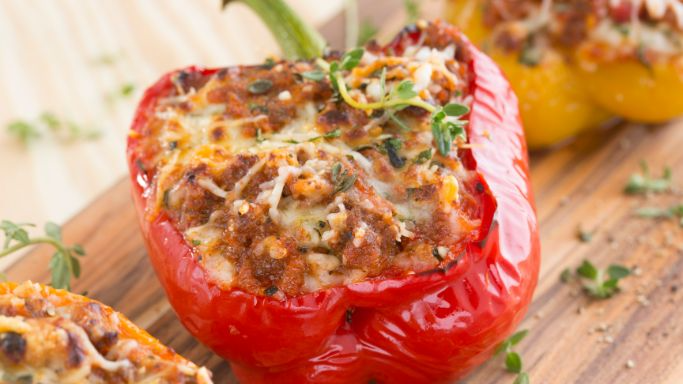 12. Campfire Stuffed Bell Peppers
For a hearty and satisfying meal around the fire pit, try Campfire Stuffed Bell Peppers.
Remove the bell pepper innards
Stuff them with a savory mixture of ground beef or turkey, cooked rice, diced tomatoes, onions, garlic, and your favorite seasonings.
Place the stuffed peppers in a cast-iron skillet and cook them over the open flames until the peppers are tender and the filling is fully cooked.
Top them with shredded cheese for a gooey finish.
This dish is not only delicious but also a visually appealing addition to your fall outdoor feast.
13. Roasted Pumpkin Seeds
Don't let those pumpkin seeds go to waste when you're carving jack-o'-lanterns! Roasting pumpkin seeds over the fire pit is a simple and tasty way to enjoy this fall tradition.
Rinse the seeds, pat them dry
Toss them with your choice of oil and seasonings like salt, garlic powder, or even cinnamon and sugar for a subtle sweet twist.
Evenly spread the seasoned seeds on a baking sheet or foil and roast them over the fire until they are crispy and golden brown.
They make for a crunchy, addictive snack that embodies the essence of autumn.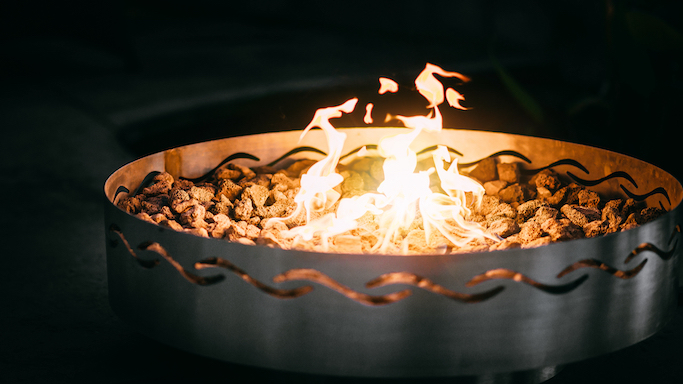 Fall Fire Pit Deliciousness!
With these thirteen fall fire pit recipes, you're ready to take your fire pit on a culinary adventure. Whether you're grilling, roasting, or baking, these recipes capture the flavors and spirit of autumn, making every gathering around the fire pit a memorable one. So, embrace the season, gather your loved ones, and enjoy the delicious fall dishes that your fire pit can help you create. Happy cooking and happy fall!
Follow Fire Pit Art on Facebook, Instagram, YouTube, and Pinterest!